Apple iPad Case
Categories:
At last I've ventured into getting the proper Apple iPad Case. It has many advantages, one being that it fits snuggly to the actual form of the iPad making it appear super sleek and thin.
I love the rubbery texture which makes the case very grippy.
I love the simplicity of the design too, making it possible to stand the iPad in a range of different orientations.
The best arrangement is set up with the screen standing on edge and a bluetooth keyboard connected making it a very portable and capable computer.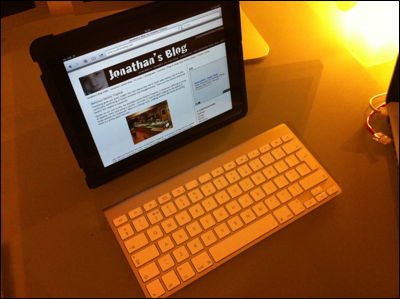 Using the iPad with the on screen keyboard is also very usable when orientated flat with a 15 degree incline. I love the way that the onscreen keyboard doesn't appear if a bluetooth keyboard is paired and active. Very intelligent thinking which is what makes Apple the great brand that it is.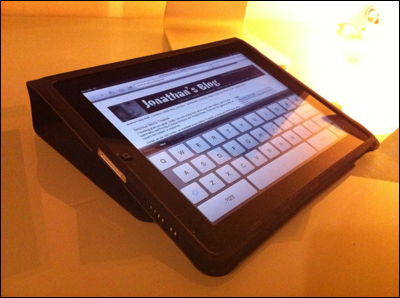 This case for the iPad and also several iPad 2 cases can be found easily on the web.